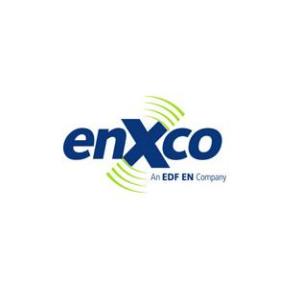 By Greentech
Lead Team: enXco Service Corporation, an EDF Energies Nouvelles Company, has
signed a long-term operations and maintenance agreement with TPW Petersburg Wind
the 40.5 megawatt wind power project located in Boone County, Nebraska.
The TPW
Petersburg Wind Farm, acquired by Gestamp Wind North America in December 2011,
consists of 27 GE Wind 1.5 MW XLE – ESS turbines. Energy produced will be
delivered to Omaha Public Power District (OPPD).
Construction
of the project commenced in summer 2011, with commercial operations beginning
in November 2011. enXco Service Corporation will provide on-site O&M for
the balance of plant during the turbine warranty period, and subsequently for
the entire project. 24/7 remote monitoring of the wind turbines will also be
provided from enXco Service Corp's Operations Control
Center.
"enXco
Service Corporation is pleased to have been selected by Gestamp to provide
O&M for the TPW Petersburg Wind project. This project is a nice addition to
our growing portfolio in Nebraska as well as our portfolio with Gestamp — eSC
now provides O&M for all 150 megawatts of Gestamp's operating wind farms in
the US," said Dave Luck, director of Business Development.
"Gestamp
Wind North America is pleased to expand our working relationship with enXco. We
look forward to continuing to work with their well qualified staff on our new
Nebraska wind farm," said David Jones, chief technical officer.
enXco
Service and its affiliates in Canada and Mexico, provides O&M services to
more than 5,000 wind turbines throughout North America, representing 5
gigawatts of wind energy.