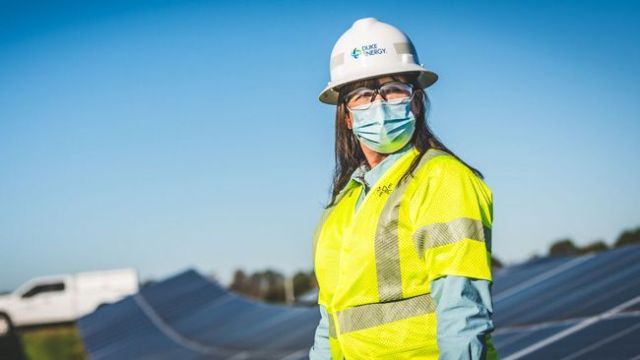 Duke Energy Renewables Wind, a subsidiary of Duke Energy, has been named a winner of OCS-A 0546 lease area in the Carolina Long Bay offshore wind auction.
The lease was one of two awarded as part of an Atlantic Outer Continental Shelf renewable energy auction held by the Bureau of Ocean Energy Management (BOEM).
Securing this lease creates optionality for future offshore wind if the North Carolina Utilities Commission determines it's part of the least cost path to achieve 70 percent carbon reduction by 2030 and net-zero by 2050, said Stephen De May, Duke Energy's North Carolina president.
The company will file its proposed carbon plan with the North Carolina Utilities Commission on May 16, which includes multiple scenarios for the Commission to consider as it finalizes its carbon plan by the end of 2022.
Lease area OCS-A 0546, which is east of Wilmington, could support up to 1.6 gigawatts of potential offshore wind energy, enough to power nearly 375,000 homes.