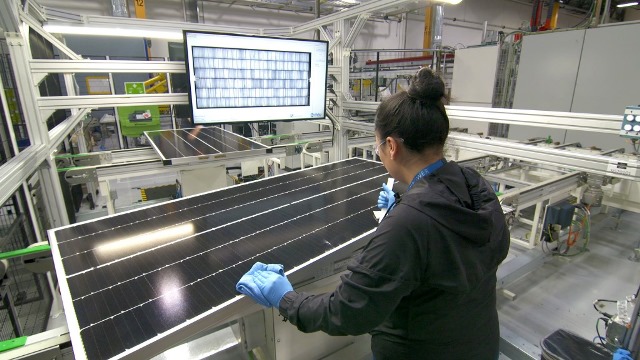 SunPower has started assembling its Performance Series solar panel for customers in the US factory.
SunPower acquired the SolarWorld Americas facility in Hillsboro, Oregon, in October 2018. It has a workforce of about 200 to assemble the Performance Series solar panel.
Tom Werner, CEO of SunPower, said: "We look forward to meeting our US market demand with these high-performance American-assembled panels."
SunPower will begin shipping P19 solar panels from Oregon in the coming weeks meeting customer orders. Several Fortune 500 companies, an auto dealer in Texas, and a church in Missouri are some of the customers.
SunPower is currently the No. 1 commercial solar provider in the US with the most megawatts installed according to Wood Mackenzie.
SunPower's P19 solar panel architecture leverages a cell interconnect technology developed by a US-based company called Cogenra Solar and funded in part by the U.S. Department of Energy (DOE) SunShot Initiative. SunPower acquired Cogenra in 2015 and introduced P-Series solar panels that same year.
P-Series panels are currently the most deployed shingled cell solar panels in the world. DNV GL, a certification body, has named the P-Series solar panel a top performer in all five DNV GL tests that measured reliability through thermal cycling, damp heat, humidity-freeze, dynamic mechanical load and potential induced degradation.