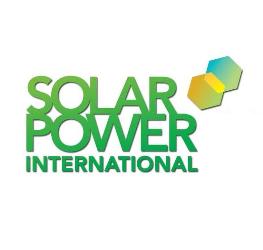 SPI Solar, a vertically integrated photovoltaic (PV)
solar developer and engineering, procurement and construction (EPC) services
provider, has won an EPC contract by Seashore Solar Development, a New
Jersey-based solar development company.
Under this contract, SPI will design, engineer and construct an 11.3 megawatt fixed ground mount solar
energy facility (SEF), financed by Seashore Solar. This facility will provide
solar generated electricity to southern New Jersey power grid.
The project will create 200 local jobs during
construction of the SEF. The SEF is scheduled to begin construction in the
first quarter of 2012.
"This project is a perfect fit for us. It will allow us
to leverage our talents in designing, engineering and constructing a
world-class solar energy facility in one of the most exciting solar markets in
the United States today. We look forward to breaking ground on this SEF and
beginning work with Seashore Solar," said
Stephen Kircher, CEO of SPI.
The SEF will help meet the state of New Jersey's
Renewable Energy Portfolio Standard (RPS), which is one of the most aggressive
in the United States.
"As residents of New Jersey, it is very rewarding to help
our state reduce its dependency on fossil fuel-generated electricity by
offsetting it with clean and sustainable photovoltaic solar electricity.
Bringing jobs to the local area is a welcomed bonus," said Matt Feinstone,
managing member with Seashore Solar.
SPI Solar recently announced that it has been contracted by
Twentieth Century Fox Film Corporation to install an additional 230 kilowatts
of rooftop photovoltaic solar to the company's Century City studio complex. The
new solar system will utilize the rooftops of soundstages 26 and 29 and
complement the 160 kilowatt system completed by SPI in February, 2011.

By GreentechLead.com Team
editor@greentechlead.com