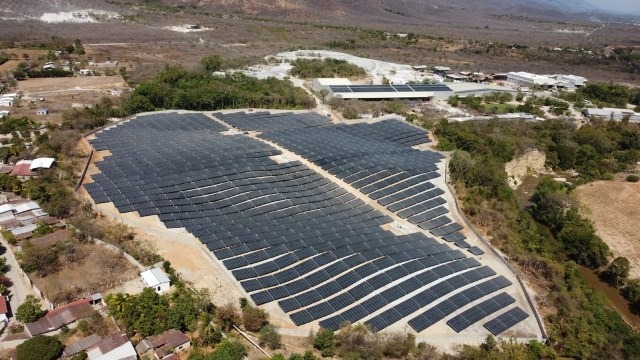 Solar FlexRack has supplied its fixed tilt mounting solutions to Zacapa Solar for a 9 MW distributed solar project in Guatemala — developed by Kruger Energy.
Located in Zacapa, Guatemala, this behind-the-meter project is now operational and will provide more reliable and affordable power to a paper manufacturing business at a predetermined cost for the next thirty-five years.
"Solar FlexRack's engineering expertise was valuable at each stage of this challenging project in Central America located on a complex site," said Jean Letourneau, Vice President of Strategic Initiatives at Kruger Energy. "They treated us like a true partner in completing this project and we look forward to partnering with them again."
This project faced several challenges, such as many rolling hills with large slopes, some of which were greater than 15 percent. Solar FlexRack's engineering team helped Zacapa Solar overcome the site's difficult topography with design support and a front and back driven pile system.