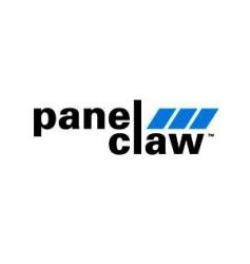 By Greentech Lead America: PanelClaw, a provider of
photovoltaic mounting systems, announced the addition of the Kodiak Bear FR
flat roof solar mounting system to its portfolio of ballasted systems. The new
system will be revealed at Intersolar North America, July 10-12.
"PanelClaw has launched five products in five
years-a strong statement of our commitment to innovation. Kodiak Bear retains
the best elements of our trusted flat roof product line, and goes even further
to incorporate features our partners are looking for to achieve low-hassle,
high-yield projects," said Costa Nicolaou, PanelClaw president.
Kodiak Bear features maximum factory integration,
integrated wire management, and multiple row-spacing options for increased
energy production. Kodiak Bear's highly engineered 8,000psi ballast concrete block
is designed for optimal freeze-thaw resistance and secure stacking. Its
durability and precision will ease system deployment from design through
commissioning.
Kodiak Bear's Supports are constructed from galvanized
steel tubing, which is easy to handle and eliminates metal edges near roof
surfaces. Kodiak Bear's module-attachment Claw is ideally suited for use with a
wide variety of photovoltaic modules. Its single-module layout flexibility and
optimized array footprint easily accommodate even complicated layouts.
Kodiak Bear is available in 15- and 20-degree tilt angles
with a flexible wire management tray that quickly and seamlessly integrates
with the system's recycled rubber roof pads.