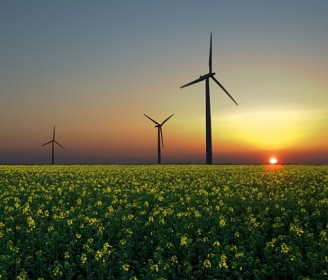 Greentech Lead Asia: Pakistan is likely to waive duties
on import of parts of renewable energy plants in the upcoming budget in order
to attract investment.
Currently there is no import duty on complete renewable energy
plants but investors have to pay duty if they import parts. The Alternative
Energy Development Board (AEDB) has submitted proposals to the Ministry of
Finance which will be examined and if approved will be announced in the budget
in June.
According to a report in The Express Tribune, the
proposal was discussed in a high level meeting chaired by Prime Minister Yousaf
Raza Gilani to review Renewable Energy Development Projects at the Prime
Minister House.
The Government also decided to launch the pilot project
of bio-diesel by Pakistan State Oil (PSO) which will have the support of the
AEDB and the government of Baluchistan. The Economic Coordination Committee
(ECC) has targeted the completion of the bio-diesel project by 2020, which will
save Rs2 billion annually.
Pakistan also plans to raise funds to invest in renewable
power sector. The prime minister had directed that AEDB be turned into a
financially viable entity by forming a trust fund.
In a statement, Prime Minister Yousaf Raza Gilani said
that the government has initiated a number of projects in the power sector to
overcome the energy shortage in the country. He said that apart from hydel
power generation, the country possessed enormous potential of power generation
through other renewable energy resources of wind, solar, geo-thermal and
biofuel energy. He said that wind energy could produce 350,000 MW, solar 2.9
million MW and geo-thermal 2,500 MW.
AEDB said that in view of the vast potential of renewable
energy in Pakistan, they have so far received offers of private sector
investment to generate 1,500 MW of electricity through these resources.