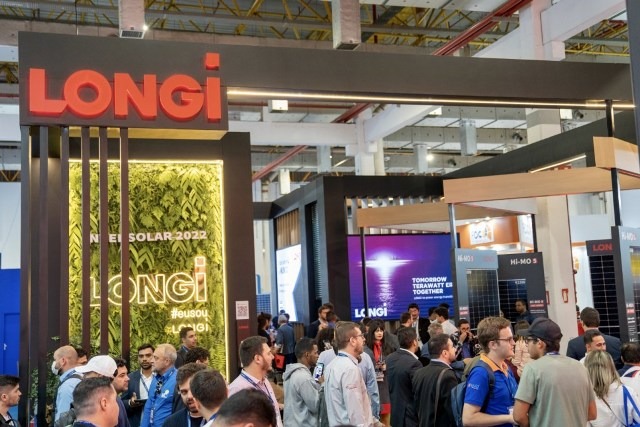 LONGi announced that shipments of its Hi-MO 5 module have exceeded 50GW as of mid-December, and cumulative shipments now approaching 100 million panels.
The Hi-MO 5, based on 182mm cells, was released in June 2020 and is adaptable to an extensive range of application scenarios.
Based on gallium-doped, half-cell, crackless smart soldering technology, Hi-MO 5 modules have received wide industry recognition, including awards from Intersolar and TUV Rheinland for Energy Yield Simulation at its 'All Quality Matters' congress, while end-user consumers have endorsed the product for exceeding expectations in terms of power generation performance.
According to industry sources, the market share for 182 modules has seen a rapid increase during 2022, moving from 27 percent in 2021 to a current high of 70 percent.
LONGi will add more products to its Hi-MO range and will deliver green energy on a global scale as part of the transformation and upgrading of energy structures.