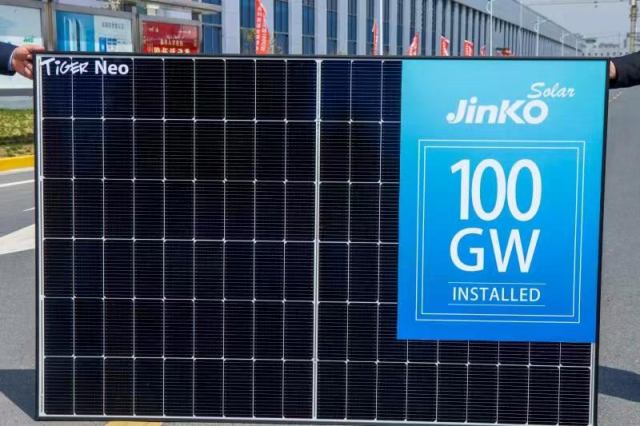 JinkoSolar Holding announced it delivered 100GW of solar modules globally. JinkoSolar is the first company in history to achieve this milestone. Approximately one out of every ten solar modules installed in the world was produced by JinkoSolar.
JinkoSolar's solar modules include Cheetah, Swan, Tiger and Tiger Pro series. JinkoSolar has launched the new series of ultra-efficient Tiger Neo modules, the first mass produced module that delivers a maximum power output of up to 620W and an ultra-high conversion efficiency of up to 22.30 percent.
The Tiger Neo series is one of the most efficient solar modules in the market to date. Its higher energy yield performance and real-world reliability is complemented by extremely low degradation and working temperature. It is capable of achieving 3 percent-5 percent more energy generation compared to the PERC applied system with the same capacity.
Kangping Chen, CEO of Jinko Solar, said: "We are extremely proud to be the first in the world to achieve 100GW in total module shipments. We want to thank all our teams who have made this possible. We are going from strength to strength, and we will continue to lead the development of next-generation mainstream solar technologies."
"JinkoSolar's BIPV facade and BIPV rooftops will have the functionality of building materials and the generation performance of a high efficient solar panel," said Dany Qian, VP of JinkoSolar. "We are fully committed to making solar energy the most relevant, economical and attainable resource for every building and for everyone."