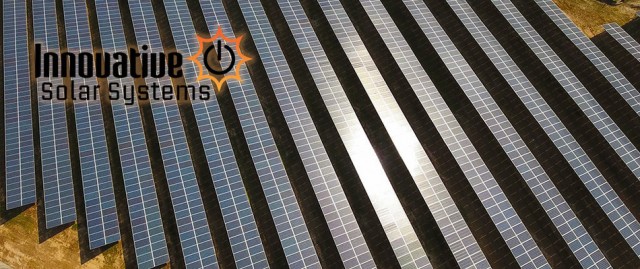 Innovative Solar Systems (ISS) is presently selling off 300MW-500MW blocks of crown jewel projects to investors and funds.
With this project, ISS has become the single largest developer of Solar Farms with the largest available pipeline of projects for sale in the US.
ISS only develops and builds Utility Scale size projects that range in size from 20MW(AC) to well over 200MW and has a total pipeline of approximately 10 GW's of new projects spread over twenty various states, territories and municipalities.
ISS currently has the country's largest projects online east of the Rockies and is now ranked as the #1 Developer of Solar Farm Projects here in the U.S.
Innovative Solar Systems takes care of everything from early stage project development, final deal structure, financing, EPC and O&M. ISS typically works with various Renewable Energy Funds, Private Investment Bankers, Pension Funds and large Family Offices wishing to buy, own and hold large Solar Farm assets across the U.S.
ISS currently has almost 200 projects totally over 10 GW's that are in early stage development and that can be rapidly brought to "Shovel Ready" status and then to COD.
ISS also has long term strategic contracts with EPC's that will construct projects for less than $1/watt using only Tier One Equipment and PV Panels. Overall Returns on ISS Solar Farms are unmatched for many reasons.