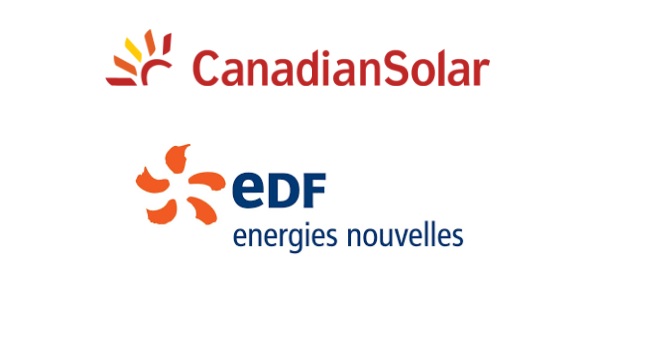 Canadian Solar and EDF Energies Nouvelles announced that the 191.5 MWp Pirapora I and 92.5 MWp Pirapora III solar energy projects in Brazil, totaling 284 MWp, were commissioned in November 2017.
As part of the Pirapora projects (399 MWp), the Pirapora I and III solar projects, located in the State of Minas Gerais in Brazil, were each awarded a 20-year Power Purchase Agreement following respectively the second and the first Reserve Energy Auctions, in 2015 and 2014.
The projects use Canadian Solar's CS6U-P modules.
The Pirapora I plant and Pirapora III plant generates 392 GWh and 186 GWh of clean, reliable solar electricity per year respectively, contributing towards Brazil's goal of obtaining 23% of its energy from non-hydro renewable sources by 2030.
EDF Energies Nouvelles acquired 80% interest in each of the 191.5 MWp Pirapora I, 115 MWp Pirapora II and 92.5 MWp Pirapora III projects from Canadian Solar. The Pirapora II project is currently under construction and is expected to reach commercial operation in mid-2018.
"We see strong potential in the solar energy market in Brazil and will continue to grow our project pipeline in the country to meet the local demand for clean and affordable solar energy," said Dr. Shawn Qu, chairman and chief executive officer of Canadian Solar.
Antoine Cahuzac, EDF Group's senior executive vice president Renewable Energies, chairman and CEO of EDF Energies Nouvelles, added that these developments represent a new step toward the EDF Group's goal of doubling its renewable capacity in France, and worldwide, by 2030 under its CAP 2030 company plan.
editor@greentechlead.com