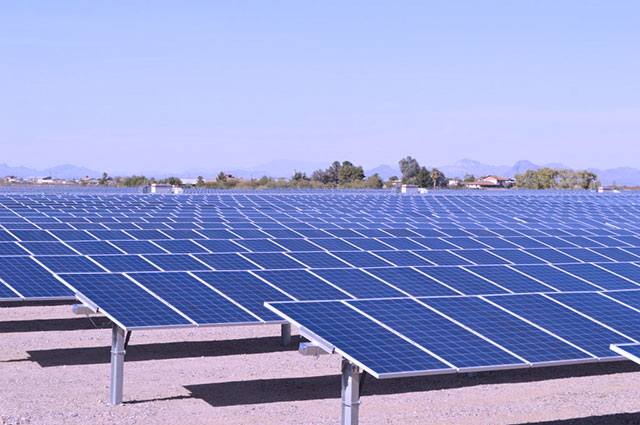 Adani Green Energy has agreed to buy 205-MW operating solar assets from Essel Group, controlled by Subhash Chandra, for an enterprise value of Rs 1,300 crore.
Essel Group was in talks with Adani and CPPIB for sale of its 685-MW solar portfolio on a piecemeal basis. Essel Group is working to close the divestment of additional 480-MW solar asset portfolio, the company said in a statement.
The assets, located in Punjab, Karnataka and Uttar Pradesh, have long-term power purchase agreements (PPAs) with various state electricity distribution companies.
The divestment process for the entire solar portfolio of Essel Infra projects and Essel Green Energy has been delayed due to delay in installation of excess overloading capacity and due to negotiations with the prospective investors on the revised deal value, Brickwork Ratings said recently.
The sale of the entire capacity of 685 MW of installed and under-construction projects at Rs 7 crore per MW is likely to fetch Essel around Rs 4,795 crore. The drop in tariffs from the high of Rs 12 per Kwh in 2011 to Rs 2.44/kWh currently has led to consolidation in the renewables industry in India, leading to exit of smaller companies, Financial Express reported.
Essel's solar assets are older with higher tariffs and power purchase agreements (PPAs) for as high as Rs 8/kWh and an average tariff of Rs 5.50/kWh.
The Essel Group is aiming to reduce the promoter's debt at Rs 6,776 crore.
Essel group plans to pay off its entire debt of Rs 17,174 crore to lenders by September 30 through the divestment of its various road, transmission and solar assets apart from stake sale in other listed entities like ZEE Entertainment.