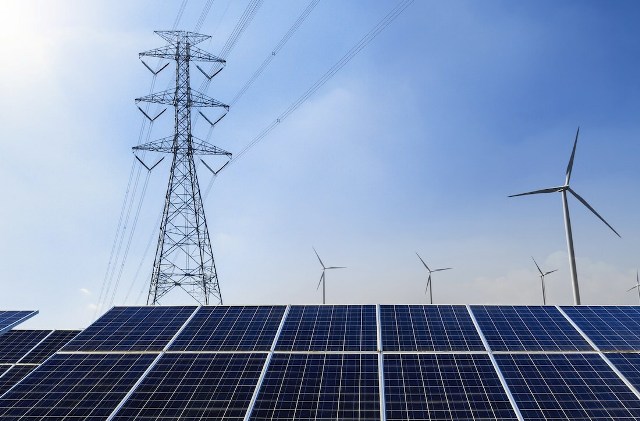 In a recent report published by the American Clean Power Association (ACP), the profound impact of utility-scale clean energy projects on Colorado's energy landscape is unveiled. Titled "Clean Energy Powers Colorado," the report demonstrates the state's remarkable progress in embracing renewable energy sources.
As of the present, solar and wind projects contribute to over one-third of Colorado's energy capacity, propelling the state into the league of top 10 states for wind and solar deployment. The state boasts a clean energy capacity of nearly 7,000 megawatts (MW), a significant stride towards sustainable and environmentally friendly power sources, enough to provide electricity for approximately 2.5 million homes.
The growth of clean energy in Colorado is underpinned by a substantial capital investment, amounting to almost $14 billion. This investment has not only bolstered utility-scale solar, storage, and wind projects but also spurred the development of a robust manufacturing sector. Currently, Colorado houses 12 operational clean energy manufacturing facilities, fostering job creation and employing over 15,750 individuals across various sectors, from development and operations to manufacturing and construction.
Notably, the benefits of clean power projects extend beyond enhancing energy capacity. These initiatives inject significant revenue into the state and local economies. Clean power projects have generated an impressive $20 million in state and local taxes annually, in addition to $28 million collected through leases for landowners. These contributions amount to a substantial $48 million annually, playing a pivotal role in mitigating budget shortfalls and funding essential services. Moreover, it empowers families to explore new income opportunities and retain ancestral lands.
Looking ahead, Colorado's clean energy capacity is poised to more than double by 2030, according to projections outlined in the report. The ACP estimates an infusion of new capacity into the state's energy grid, including 1,250 MW of battery storage, 4,000 MW of solar, and 4,250 MW of wind.
This ambitious endeavor is anticipated to escalate the total clean power capacity in the state to nearly 16,500 MW, signifying a remarkable 136 percent increase in clean power servicing the residents of Colorado. This growth is projected to be supported by an estimated $12 billion in capital investment, further contributing to the economy through $64 million in annual state and local tax revenue, as well as $78 million in landowner lease revenue.