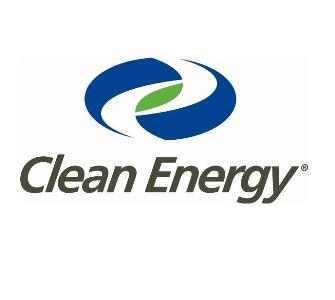 By Greentech
Lead Team: Clean Energy has opened its new liquefied natural gas (LNG) fueling
station in Seville, Ohio to support LNG trucks deployed by Dillon Transport
serving Owens Corning.
Also
available 24/7 for public access, the station is located at 8924 Lake Road,
Seville OH on property owned by Pilot Flying J Truck Travel Centers.
The opening
of this new Clean Energy LNG truck fueling station, the first in the industrial
heartland of America, is a major step toward realizing our program to create a
national LNG fueling infrastructure that will extend along major truck routes
nationwide.
"Our efforts
to create America's Natural Gas Highway are in direct response to the
increasing demand for natural gas fuel as major trucking companies secure and
deploy LNG-powered trucks," said James Harger, chief marketing officer, Clean
Energy.
Dillon
Transport's temperature-sensitive tanker truck fleets operate throughout the
U.S. and Canada, with contract services concentrated east of the Rocky
Mountains. The new Ohio station will support Dillon-operated trucks that
deliver raw materials to Owens Corning industrial production plants.
"Our goal is
to continue to field natural gas vehicles in support of strategic partners'
initiatives of environmental stewardship and cost reduction," said Jeff Dillon,
president of Dillon Transport.
"Sustainability
is a core strategy at Owens Corning. It is at the heart of the company's
purpose," said Mike Cramer, director, Logistics and Customer Operations for
Owens Corning.
A grant to
help fund the development of the Clean Energy LNG station was awarded to Clean
Fuels Ohio by the U.S. Department of Energy, as part of the federal American
Recovery and Reinvestment Act stimulus program.
"Clean Fuels
Ohio was happy to work with Clean Energy in opening Ohio's first liquefied
natural gas station," Clean Fuels Ohio Executive Director Sam Spofforth said.
Currently
priced up to $1.50 or more per gallon lower than diesel or gasoline (depending
upon local markets), the use of natural gas fuel reduces costs significantly
for vehicle and fleet owners, and lowers greenhouse gas emissions up 23 percent
in medium to heavy-duty vehicles.
Additionally,
natural gas is a secure North American energy source with 98 percent of the
natural gas consumed produced in the U.S. and Canada.