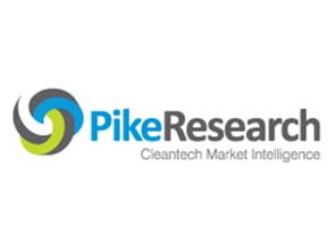 Greentech Lead India: Asia Pacific region will become the
largest market for wireless power.
At present, North America is the largest market for
wireless power by a wide margin.
Wireless power revenue in Asia Pacific will reach $6
billion in 2020, representing 40 percent of the worldwide market.

By application, the largest sector for wireless power in
2020 will still be mobile devices, with 36 percent of total revenue.
The global market for wireless power systems including
mobile devices, consumer electronics, industrial applications, infrastructure
devices, and electric vehicles will grow to $15.1 billion in 2020 from $4.9
billion in revenue in 2012.

Pike Research said wireless power systems are evolving
toward devices that connect to the wider power delivery infrastructure.
Wireless power is beginning to see greater acceptance across a range of
applications, and will become an increasingly common form of charging in the
coming years.
"While the market is still nascent, the rapid spread of
wireless charging systems for mobile devices is a clear indicator that the
broader wireless power sector has the potential to be a game-changer," said Bob
Gohn, vice president at Pike Research.

"Evidence is building that wireless power technology can
be an environmentally friendly technology and that, before the end of the
decade, it could contribute to a significant reduction in carbon emissions and
embedded energy used to produce, ship, and dispose of conventional charging
equipment," Gohn added.