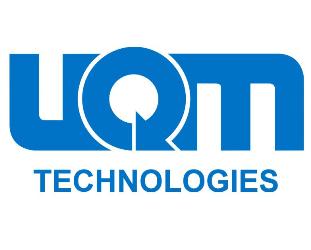 UQM Technologies, a developer and manufacturer of
power-dense, high-efficiency electric motors, generators and power electronic
controllers for the automotive market, announced that it will supply 100
additional PowerPhase HD Select 200 systems to Electric Vehicles International
(EVI).
The PowerPhase HD Select 200 systems will be deployed in
all-electric UPS delivery vans built by EVI. This order adds to UQM propulsion
systems previously delivered and integrated into EVI medium-duty trucks and
walk-in vans under UQM's supply agreement with EVI.

UPS will deploy
these 100 all-electric vehicles in California early in 2012 to replace older
generation diesel trucks in the largest single deployment of zero tailpipe
emission delivery vehicles in the state. This deployment will help UPS displace
126,000 gallons of fuel a year that would have been burned running diesel
trucks.
UQM
builds PowerPhase HD Select 200 systems for these vehicles now and will deliver
first shipment to EVI this quarter.
The UQM PowerPhase HD Select 200 system includes a 200 kW
(268 horsepower)/900 N-m (664 ft-lbs) electric motor/generator and controller.
The PowerPhase HD series is designed specifically for use in commercial
vehicles. UQM electric propulsion systems are used in a variety of segments
from motorcycles, cars trucks and buses, and most recently in marine
applications.
"The expansion of our business with EVI into UPS vehicles
represents a significant deployment of our higher power propulsion systems in
the medium-duty commercial truck market and will drive revenue growth in this
important segment," said Eric Ridenour, UQM Technologies president and chief
executive officer.
UQM Technologies recently announced the
beginning of volume production of its PowerPhase Pro electric motors and
controllers. The Company's high-volume production line has a capacity of 40,000
units on two shifts.
Flex OC Renewables, a FlexEnergy Subsidiary,
Signs Agreement To Install and Operate Santiago Canyon Methane To Energy
Project in Orange County, CA
By GreentechLead.com Team
editor@greentechlead.com