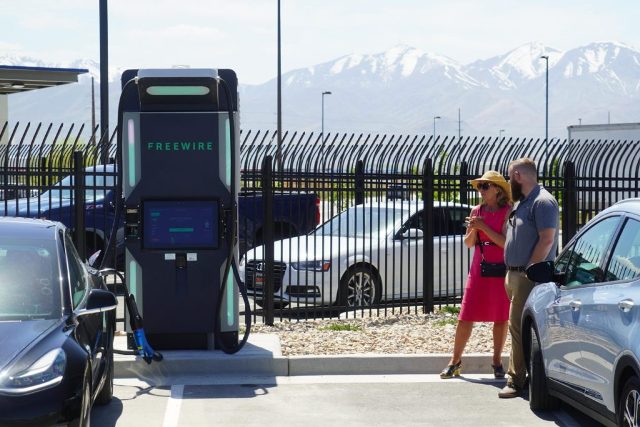 FreeWire Technologies has launched its DC fast charging offering, the Boost Charger 200 — ahead of Advanced Clean Transportation (ACT) Expo in Long Beach, CA — North America's Largest Advanced Transportation Technology & Clean Fleet Event.
FreeWire said the Boost Charger 200 offers 200 miles of range in 15 minutes and reaching peak power levels of 200kW. The Boost Charger 200 has a 160 kWh battery capacity and needs one-eighth of the input power required of conventional charging equipment, and can charge all electric vehicle (EV) models by providing up to 950-volt power.
FreeWire CEO and Founder Arcady Sosinov said: "The Boost Charger 200 is our most powerful and flexible charging solution yet, and we are particularly excited about its use case for cost-effective fleet electrification."
FreeWire's Boost Charger 200 offers benefits in comparison to current legacy charging options:
Over $30,000 on average savings compared to conventional charging equipment
6x faster deployment time
5x smaller footprint (incorporating associated electrical equipment with legacy chargers)
70 percent lower operating costs (lower demand charges)
Reduced permitting
FreeWire recently showcased as a finalist in Fast Company's 2022 World Changing Ideas Awards' Transportation Category.
Last month, FreeWire raised an additional $125 million in new capital from investors, including asset manager BlackRock.