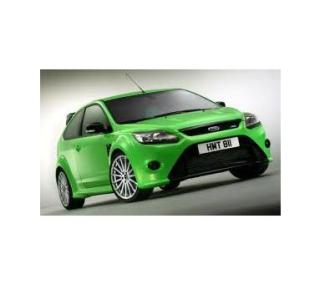 By
Greentech Lead Team: Automobile major Ford announced that it will
offer EcoBoost engines in 11 vehicles in 2012, up from seven in 2011, tripling
the production capacity of EcoBoost-equipped Ford fuel efficient vehicles.
It
offers up to 20 percent better fuel economy than conventional engines. EcoBoost
uses smaller overall size combined with turbocharging and gasoline direct
injection.
From
EcoBoost to hybrids and from plug-in hybrids to full electric vehicles, this
year Ford will offer nine vehicles reaching an anticipated 40 mpg or more.
Now
that record sales of 127,883 EcoBoost-equipped vehicles in 2011 are on the
books, Ford aims to more than triple production capacity of cars, utilities and
trucks using this fuel-efficient technology in 2012.
Ford
will expand its fuel-efficient offerings this year with the fuel-saving
1.6-liter EcoBoost engine in the high-volume Escape compact utility vehicle and
Fusion sedan nameplates, five new electrified vehicles, as well as with the
introduction of auto start stop technology paired with the convenience of an
automatic transmission.
"EcoBoost
expansion and availability in high-volume nameplates such as the all-new Ford
Escape and Fusion will take this affordable, fuel-saving technology to the
heart of the market," said Ford Group Vice President of Sustainability,
Environment and Safety Engineering Sue Cischke.
The
full-size Taurus sedan will offer a 2.0-liter EcoBoost four-cylinder making an
estimated 237 horsepower and giving customers up to an anticipated
class-leading 31 mpg, while the iconic Taurus SHO sport sedan features a
365-horsepower, twin-turbocharged 3.5-liter EcoBoost V6 delivering 25 mpg
highway.
Ford
offers an EcoBoost-powered Police Interceptor for 2012. It is the first-ever
turbocharged law-enforcement vehicle offering.
By the
end of 2012, nine Ford models will deliver or are anticipated to deliver an
EPA-certified 40 mpg highway or higher, with still more fuel-efficient vehicles
on the way.