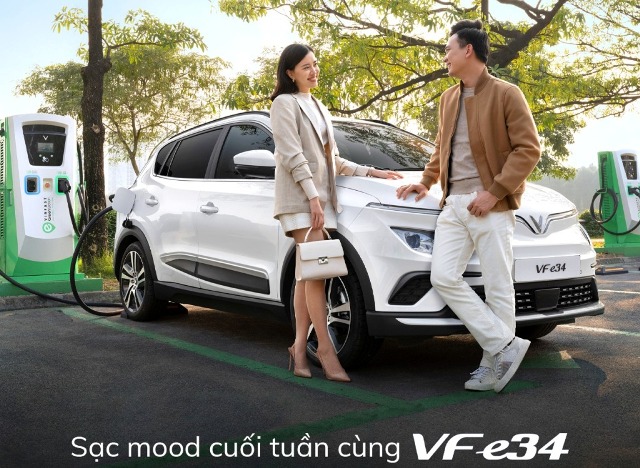 The number of electric cars sold globally will reach 14 million in 2023 as compared with 10 million in 2022, International Energy Agency's (IEA) Global Electric Vehicle Outlook indicated.
This growth has raised electric cars' market share from 4 percent in 2020 to 14 percent in 2022. The share of electric cars will further rise to 18 percent this year, the IEA report said today.
The record-breaking surge in global sales of electric cars, with their market share nearing one-fifth of the overall car industry, signals a major shift in the auto industry, with significant implications for the energy sector, particularly for oil.
The adoption of electric vehicles is driving the emergence of a new energy economy and transforming the car manufacturing industry worldwide, says IEA Executive Director Fatih Birol. "The changes we are witnessing have significant implications for global oil demand, with electric cars estimated to avoid the need for at least 5 million barrels of oil per day by 2030. Electric buses and trucks are expected to follow the trend of electric cars."
Currently, the majority of electric car sales are concentrated in China, Europe, and the United States. China leads the global electric car market, accounting for 60 percent of global sales in 2022, with over half of all electric cars on the road worldwide in China. In 2022, Europe and the United States experienced strong growth, with sales increasing by 15 percent and 55 percent, respectively.
Ambitious policy programs such as the European Union's Fit for 55 package and the United States' Inflation Reduction Act are expected to further increase the market share of electric vehicles in the coming years, with the average share of electric cars in total sales across these regions projected to reach around 60 percent by 2030.
The positive trends in electric car sales are also driving improvements in battery production and supply chains. The IEA's report notes that announced battery manufacturing projects will meet demand for electric vehicles to 2030 in the agency's Net Zero Emissions by 2050 Scenario.
However, battery and component manufacturing remain highly concentrated, with China dominating the trade and increasing its share of global electric car exports to over 35 percent in 2022. Other economies have announced policies to boost domestic industries' competitiveness in the electric vehicle market.
Though electric car sales and manufacturing are concentrated in a few large markets, there are promising signs in other regions. Electric car sales tripled in India and Indonesia and more than doubled in Thailand last year. In these countries, effective policies and private sector investment are likely to increase the share of electric cars in the future.
In emerging and developing economies, two- or three-wheel vehicles are the most dynamic area of electric mobility. These vehicles outnumber cars and provide an affordable way to access mobility, making their electrification crucial for sustainable development. For instance, over half of India's three-wheeler registrations in 2022 were electric, indicating their growing popularity.