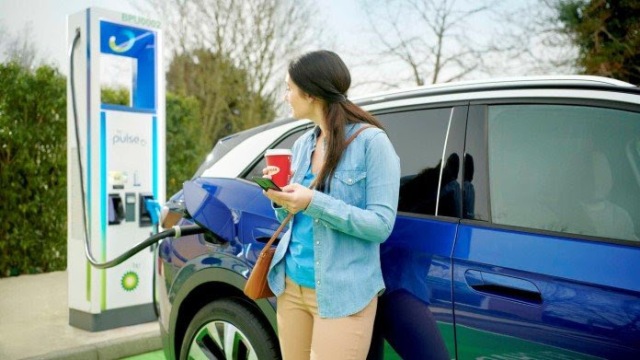 BP and Uber announced a new EV charging agreement to accelerate Uber's commitment to become a zero-tailpipe emissions mobility platform in the US, Canada and Europe by 2030 and globally by 2040.
Uber aims to have 100 percent of rides on the platform in electric vehicles, micromobility or public transit by 2040; bp's ambition is to become a net zero company by 2050 or sooner.
Uber and BP will initially focus on collaborating in a number of key markets including Europe, the US and UK to support Uber's 2030 targets, with other countries including Australia and New Zealand to follow.
Richard Bartlett, CEO of bp pulse said: "Drivers on Uber's platform need great value access to the fast, reliable charging infrastructure we're building as they make the switch to electric. We're investing billions of dollars worldwide in EV charging, digital products and services, and large scale bp pulse Gigahubs that will help commercial customers eliminate tailpipe emissions."
Uber and bp pulse started their relationship in 2021 when bp opened its first EV charging hub on Park Lane in London. Uber was bp's first ride-hailing platform partner customer to get access to the new hub which provides EV charge points to drivers on the Uber platform.
London is Uber's leading market for electrification, with over 15 percent of miles driven with Uber in London all electric. Uber aims for a 100 percent EV fleet in London by the end of 2025.
bp currently has 22,000 charging points worldwide, with operations in 10 countries. BP aims to have over 100,000 charge points worldwide by 2030.